IP protection classes according to DIN EN 60529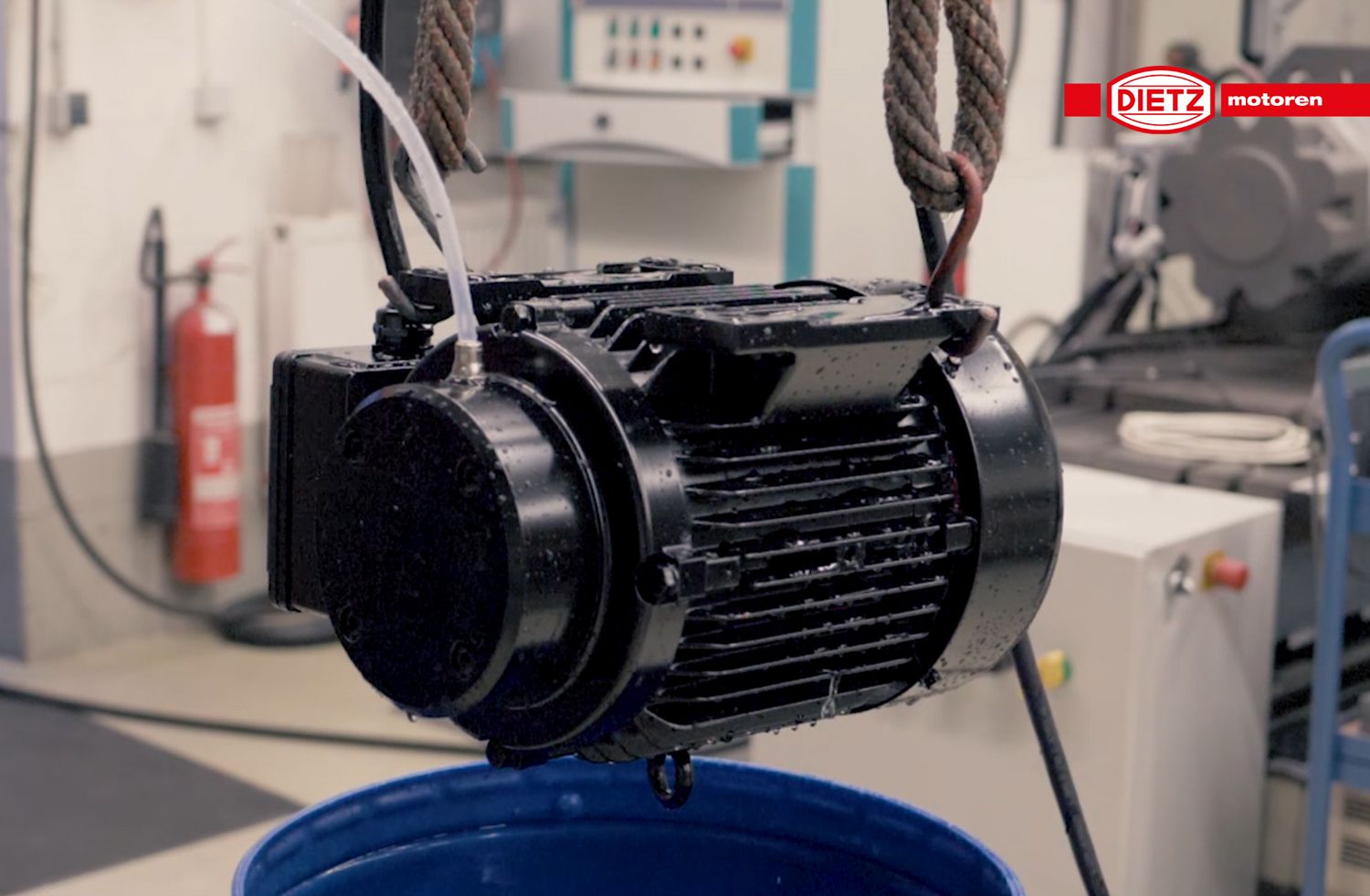 What we can offer our customers in this regard
We have been producing electric motors in-house for almost 100 years now. Our order-based production allows us to manufacture customized drive solutions for customers - therefore an individual protection class for your motor or fan is also available.
Protection categories are defined for use in rough environments. These protection categories specify the environmental pollution in terms of contact, foreign body and moisture protection to which a system can be subjected without sustaining damage.
What does the "IP" protection class mean for a product?
"IP" stands for "Ingress Protection" or "International Protection". The abbreviation IP is associated with two code numbers, these code numbers define the exact classification of the protection class and are defined in the German standard DIN EN 60529. As well as in the international standard ISO 20653. The first code number indicates the degree of protection against contact and foreign bodies. The second code number indicates the degree of protection against harmful ingress of water.
The IP protection classes determine whether and how electrical equipment is protected against the conditions in its environment. Which protection degree a product has can be seen at first sight because of the internationally standardized notation of the IP codes. For example, whether the product is only splash-proof, dust-proof or even completely waterproof. 
Protection class IP54
This is our standard protection class. If no special environmental conditions or protection classes are defined by our customer, the offered product has at least IP54. This means that the motor has a complete protection against contact and is dust-protected. In addition, the product is protected from splash water on all sides.
Protection class IP56
This means that the motor is fully protected against contact, as with IP54, but it is also protected against the ingress of strong jets of water. If the motor is exposed to harsh weather conditions, rain or cleaning with a water hose (not a high-pressure cleaner) outdoors, for example, the IP56 degree of protection makes sense.
Protection class IP65
This protection class also provides protection against dust in addition to the features already described in IP56. In this case, the motor is dust-tight. IP65 is required wherever dust ingress can lead to premature failure of the motor. For example, dust from electrically conductive materials does not necessarily lead directly to a failure of the drive, but it does cause further hazards for man and machine - which are therefore prevented.
On our homepage you will find information about our electric motors, suitable for your machine concept.
Or simply get in touch with one of our employees. With us, Dietz-motoren, you are always on the right side - because innovation and dynamics have been important characteristics for us over all these years.